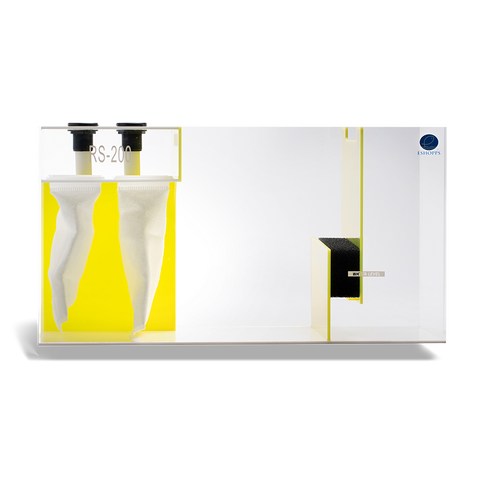 Eshopps Reef Sump 200 4th G
no shipping. pick up in store only or ask for shipping quote.
 An excellent choice for any level Aquarist.
Large open area for Protein Skimmer use as well as a spacious return pump chamber.
Designed for use in modern Reef Tanks with a full line of accessories available
to enhance your Aquariums sump filtration system.
Feel the happiness you will experience with ESHOPPS NEW RS Reef Sump line.
SPECIFICATIONS

Item#

89144

Dimensions

30″ x 12″ x 16″

Skimmer Compartment

11″ x 11.5″

Return Compartment

6″ x 11.5″

Tank Usage

125-225g

Filter Socks

2 x Rectangular

Total Water Volume

23

Max Sump Flow Rate

1250gph