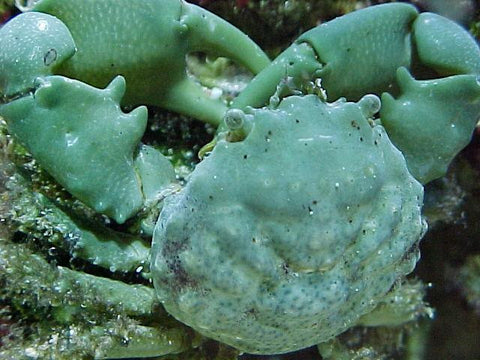 Emerald Crab
Emerald Crab,  Available as singles, or as a three pack.
Emerald (mythrax) crabs are herbivores, they get along with each other and most other inverts and fish.  Emerald crabs are useful for cleaning up algae and leftovers in saltwater aquariums.  Particularly good at consuming bubble & hair algae in reef aquariums.  Ranges in size from .5" to 2.0", colors are either beige or green, occasionally reddish.  $7.00 each in a 3-pack. 
SELECT "LIVE CORALS SHIPPING" AT CHECKOUT, PERFECT ADD-ON TO CORAL ORDER!!