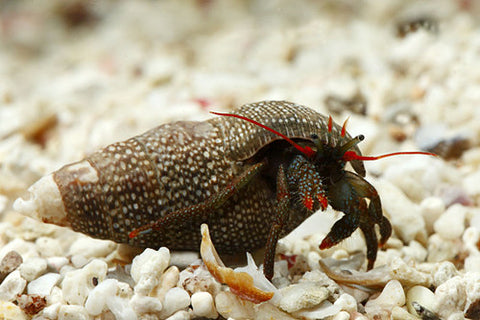 Cortez Reef Grazer Hermits -10 pack
Great Herbivores, consuming hair-algae and leftovers.  Reef Safe, Very Active.  Cortez Reef Grazer Hermits will help clean up the bottom of your tank, as well as the live rock.  They are great at consuming unwanted detritus and hair algae.  Average size about 1/2" shell.  Sold in packs of 10.  We recommend approximately 1-5 hermits per 5 gallon tank capacity, depending on conditions, amount of food, and other inhabitants.

ON SALE 10 FOR $10.00 !  / SELECT "LIVE CORALS SHIPPING" AT CHECKOUT, PERFECT ADD-ON TO CORAL ORDER!!